Chantal's latest picture book "Fierce Grey Mouse" is about a little mouse, who wants to be fierce for a day and discovers that being fierce isn't all it's made out to be.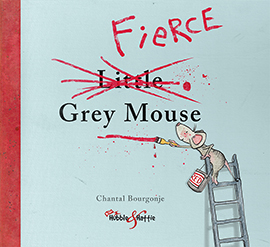 "Fierce Grey Mouse is a charmer" - Sunday Telegraph (digital version of the book)
The digital app version of Fierce Grey Mouse was awareded a Kirkus Star for books of remarkable merit: "A stellar example of what happens when good art and good stories [...] collide."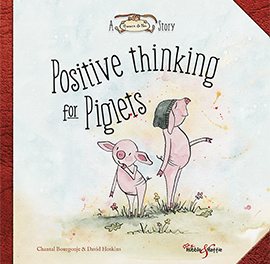 Together with David Hoskins, Chantal created Horace & Nim. The first book in the series, "The Lucky Lucky Leaf" is now available, published by Hubble & Hattie Kids. The second book "Positive Thinking for Piglets" will be available this autumn.
Praise for "The Lucky, Lucky Leaf": "A truly heart-warming story about friendship and counting your blessings with endearing humour and classic illustrations" - The Library Girl and Book Boy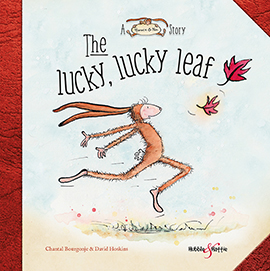 In August 2017 "Worzel says Hello! Will you be my friend?" - the first book in the Worzel picture book series, written by Catherine Pickles, with the help of her lurcher Worzel, and illustrated by Chantal, was published and was shortlisted for the East Anglian Book Award.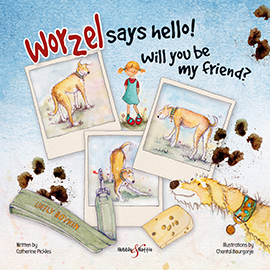 The 2nd Worzel picture book, "Worzel goes for a walk" is now available too and was again shortlisted for the East Anglian Book Awards in 2018.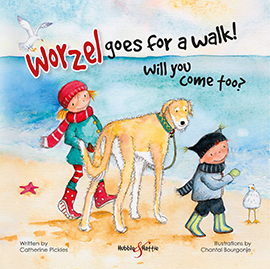 Books from the "Pojo" series, written and published by Little Creative Days, which Chantal illustrated were winners of the 2015 Creative Play Awards and shortlisted for ERA in 2014.
The first in the "Bad Cat Club" series, written by Catherine Campbell, illustrated by Chantal was a 2018 "Wishing Shelf" finalist.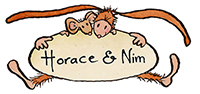 For more information about the Horace & Nim books, character bio's, news and other goodies, you can visit the Horace & Nim website.